Purchasing your first home is one of the biggest to be the biggest financial commitments you will make. During the buying process, it's crucial you understand your legal rights and obligations. It's also advisable to choose someone with an indepth knowledge of the Northern Territory's property law. At Money-Spider Conveyancing, we walk you through everything you need to know from A to Z.
Why do you need a conveyancer?
Whether you are buying your first property or you are a seasoned investor an investor, engaging a conveyancer will reduce the stress of meeting your legal requirements. While transferring property titles may seem like a matter of signing documents and paying money, the process is a lot more complex than that.

When you engage Money-Spider Conveyancing we will:
If you have heard about the First Home Owner's Grant, but aren't sure whether you meet the eligibility requirements, how to apply or even what happens after you are successful and awarded the grant, we are here to help.

Let us guide you through the steps and make the application process simple and straightforward. Before you even engage the services of a real estate agent, talk to us. We'll ensure you're looked after.
Senior, Pensioner and Carer Concession
We can assist eligible seniors, pensioners and carers with applying for a concession to reduce the amount of stamp duty paid when purchasing a residential home, which is:
a) Not your first home
b) A property that costs less than $750,000
c) or land to build on that is worth less than $385,000

You may be eligible for the concession, if you meet the following requirements:
a) You have a Northern Territory Pensioner and Carer Concession card;
b) One applicant must be 60 years or older; and
c) You are the individual buying the property (e.g. Not a trustee or on behalf of someone)
d) You must live in the house for a continuous six months within 12 months of being granted the concession. The time frame is amended if you opt for purchasing land and building a home.
We are able to make this application on your behalf. You will be required to supply identification with your birthdate.

To get your senior, pensioner or carer's concession underway, contact us today to make an appointment.
Unless you are an Australian citizen, permanent resident or a New Zealand citizen, there are rules and regulations around purchasing property in Australia. You must apply to a special government department known as the Foreign Investors Review Board for approval. For advice or more information on purchasing a home or land in the Northern Territory, talk to our friendly team at Money-Spider.
Unit Developments & Subdivisions
In regards to sale or purchase of vacant land designated for subdivision, units developments, strata and community title, rural land or purchases 'off the plan', we can walk you through the Northern Territory processes and legal requirements. We will also assist you with understanding body corporate law and purchase negotiations.
Private Sales & Auction Contracts
Even if you are selling your home privately or buying/selling at auction, it is a legal requirement you use a conveyancer to prepare the sale agreement, contracts, a statutory disclosure statements and the other documentation for the sale to proceed. We will make sure you meet all your legal obligations to ensure that in the case that something does go wrong, you are protected.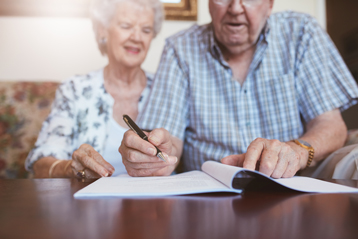 Sometimes due to divorce, death, subdivision, inheritance or you have been gifted a house, you may need to transfer the title of a property to another family member. At Money-Spider, we handle every case with discretion and the utmost care, offering practical advice and ensuring transfers take place as swiftly as possible.